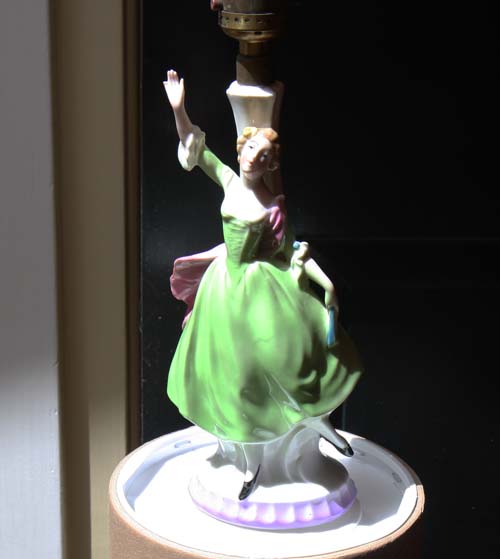 When I came across this porcelain boudoir lamp, it called out my name. Most boudoir lamps are very victorian and frilly. This one was much simpler and I felt I could design an image that would be more American than French.
While studying the lamp outside in the sunshine, I realized that it would be more dramatic if the woman figurine was lit with the light from the lamp itself.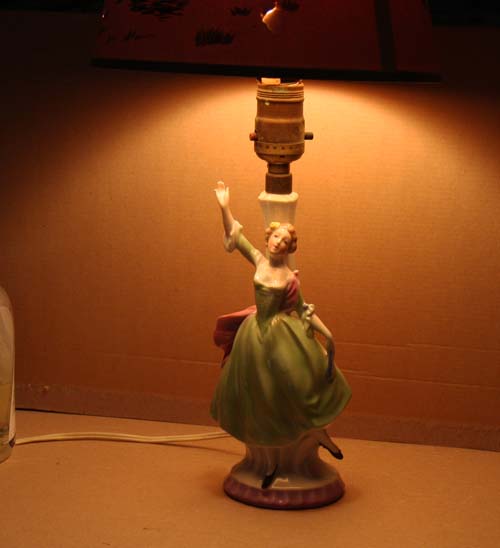 I brought the lamp into my studio and lit it after putting an old cardboard shade on it. She was beautiful! Now, what story is she telling? Feeling that she looked like she was posing at the end of a Broadway play, I started thinking of plays that had a woman in a lead role that resembled my lamp lady.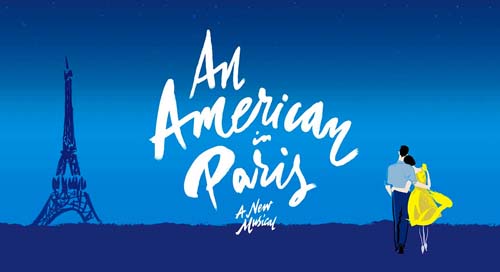 An American in Paris fit the bill. I could make her hair dark and find a man to be her partner in the play.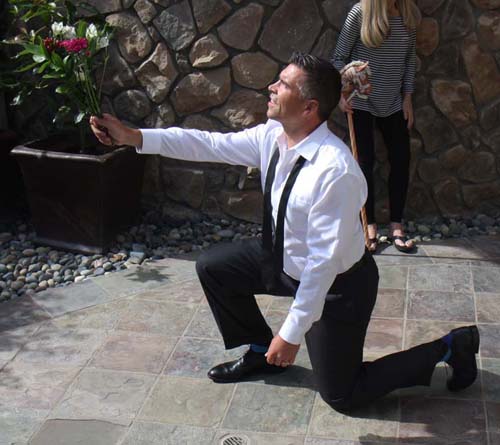 That's where Shawn comes in. Shawn is the father of Matthew, the little cowboy in "Trail Break." I'll position Shawn to the right of the lamp, offering flowers to the lady of the light.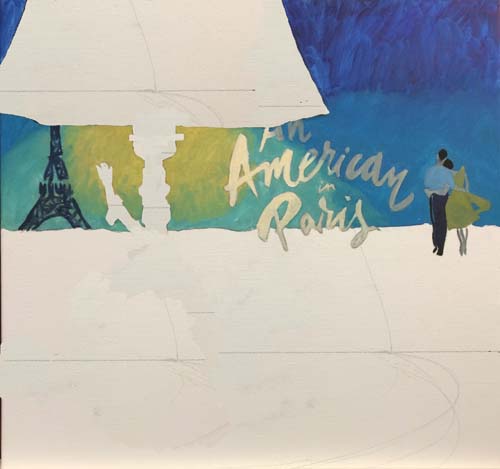 I've condensed the play poster to fit my canvas.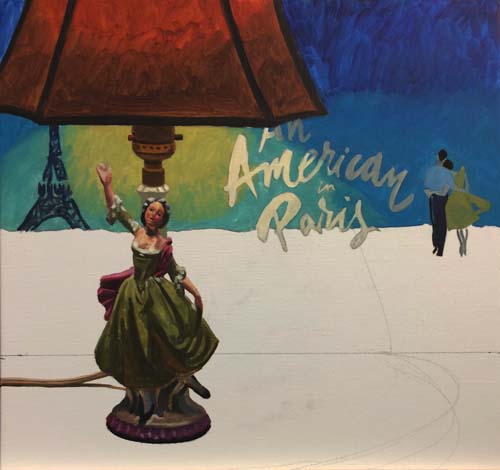 Here is the lamp with the figurine's hair darkened to match the woman in the play.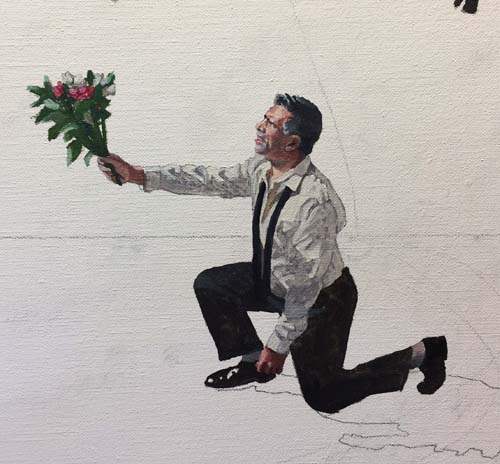 My apologies to Shawn. He's a handsome man and my first pass of paint didn't do him justice. I'll handsome-him-up with the final layer of oil pigment.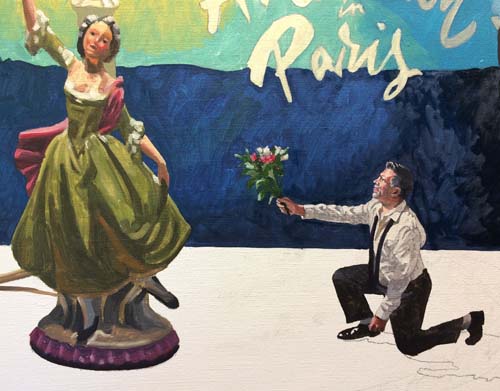 Here's a look at the man's offer of flowers to the star.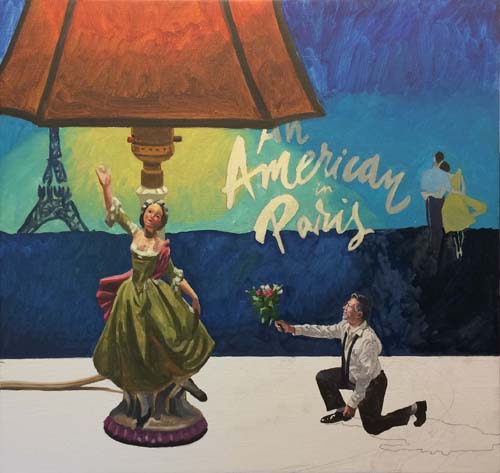 This shows the overall canvas before the final shadowing of the ground surface.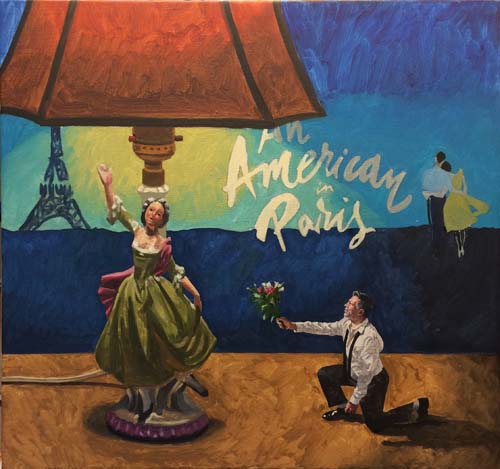 "Love A Lamp" is at the half way point, with all areas of the canvas addressed. I'll paint a second layer over the entire canvas, making adjustments to the hues and values.