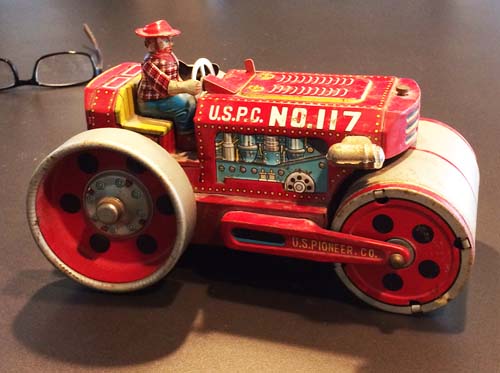 I'm always looking for a unique tin toy that sparks my imagination. When I saw this steam roller on eBay, I was all over it. I immediately thought of the roller in the street, rolling out cookie dough. This commercial process of larger than household dough rolling told me that I needed a building for a bakery.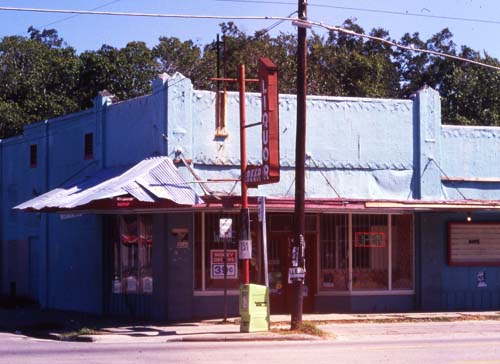 I went into my boxes of 35mm slides from the past and came up with this liquor store on the outskirts of Nashville, Tennessee. I photographed this building while I was researching the Nashville area for information to paint a commissioned oil painting for Houston's Restaurants.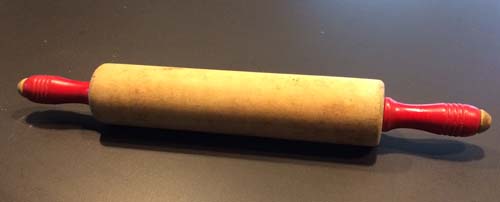 This vintage wooden rolling pin will help decorate the bakery building.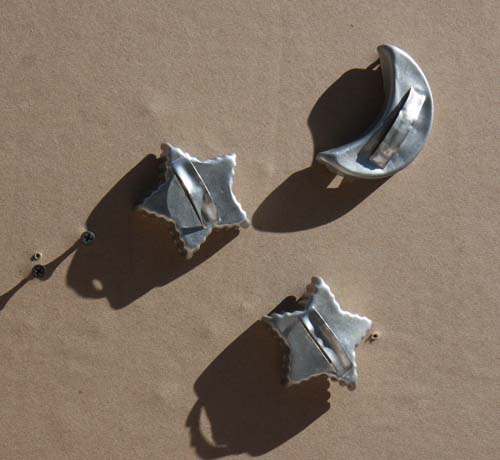 Since I was thinking of sugar cookies, I purchased these vintage stars and moon cookie cutters. I visualize them hanging on a wall or the sky, casting some long interesting shadows.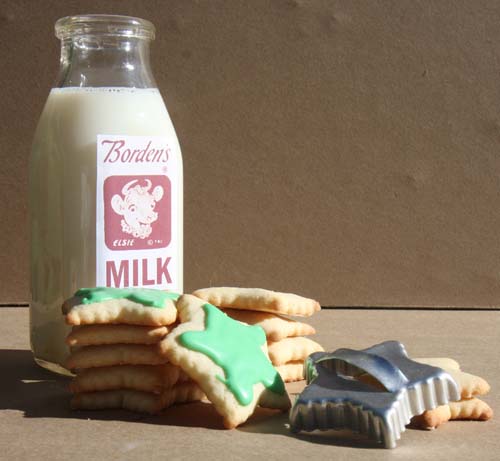 What goes better with cookies than milk? I had this old milk bottle which I stuck a vintage Borden's milk label on its side. With Carol's help, I rolled out some dough and made some cookies, applying frosting on a few of them.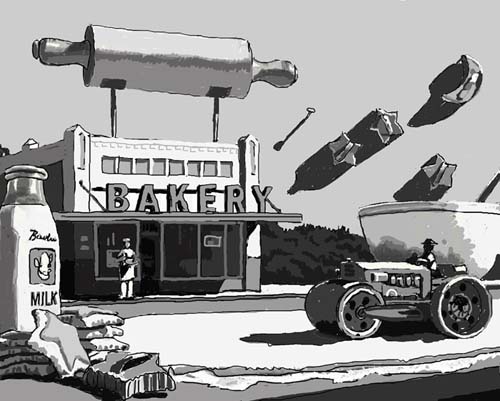 Here's my sketch of "Milk And Cookies." The baker has come outside to direct traffic.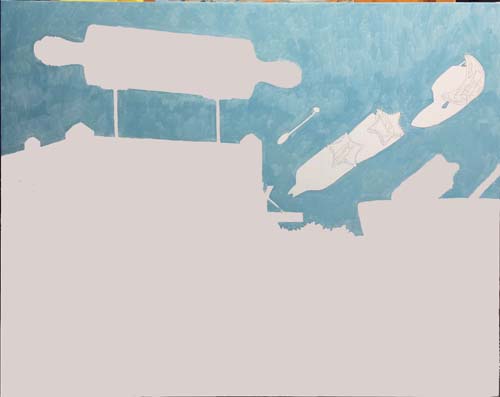 As with all my paintings, I hand stretch the finest Belgium portrait linen onto heavy duty stretcher bars. I've drawn out the design of the painting onto the canvas with a #2 pencil. To begin the painting, I've painted in the sky with a mixture of thalo blue and cadmium yellow, thinned with turpentine.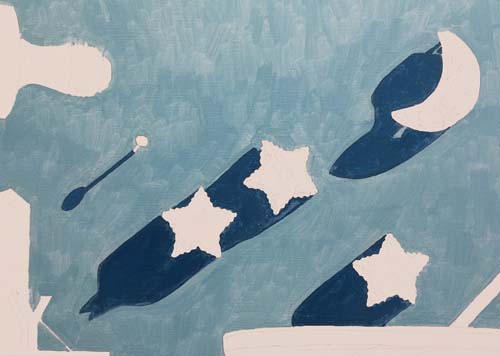 Next, I've blocked in the cast shadows from the aluminum cookie cutters that are hanging from nails on the sky.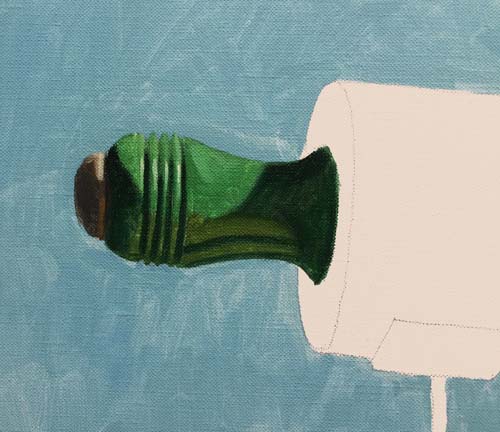 I've mixed up a green from thalo green, cadmium yellow and burnt sienna. Black was added to the very dark areas and white was added to the light green to give the highlights.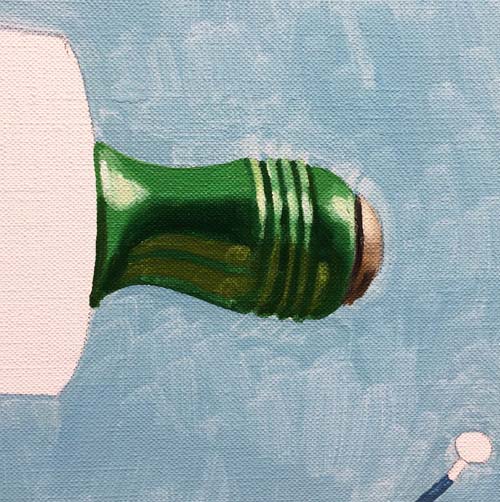 The handle on the right side of the rolling pin is treated the same way, with a little more Permalba white added to show where the sun reflects off of the enameled green handles.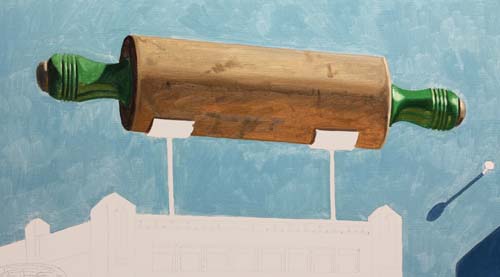 Here is the entire rolling pin. I painted the body of the pin with a mixture of burnt umber, burnt sienna and French ultramarine blue. I added cadmium yellow to the shaded area on the lower area of the rolling pin and added white to the sun struck upper area.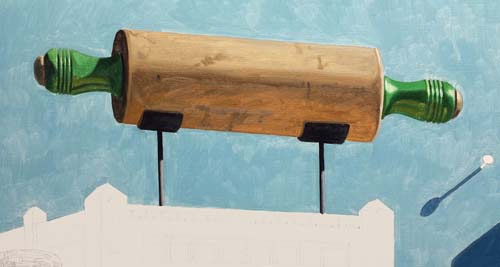 I've painted the simple crude supports of the rolling pin with a very dark mixture of French ultramarine blue, burnt umber and ivory black. They aren't exactly the same size, the right being larger. I may adjust that later or keep it...we'll see.



Since I had some green paint mixed, I added some more burnt sienna and yellow and painted the upper windows of the building.