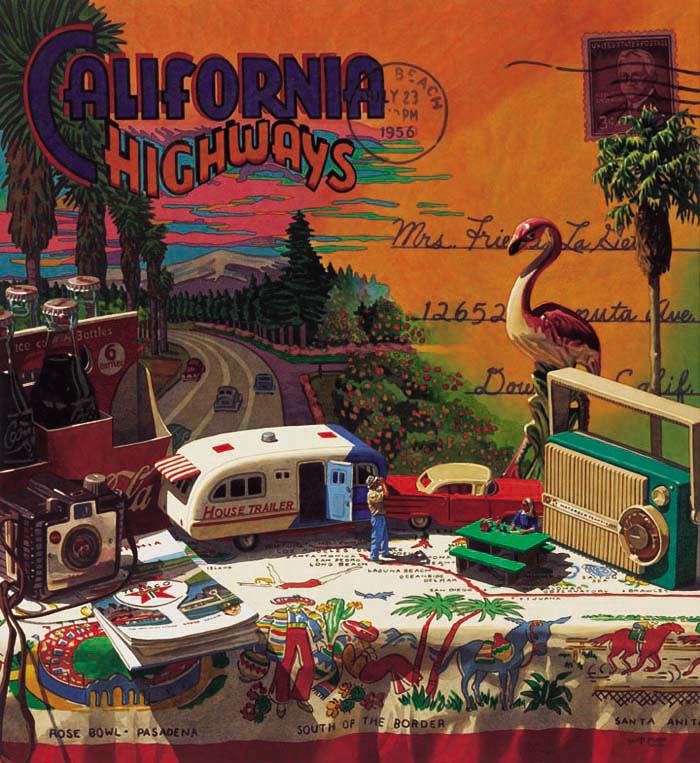 "CALIFORNIA HIGHWAYS"
(click image for details)
Scott Moore is known internationally for his watercolors and oils, and over the past 39 years has received numerous awards for his work. He incorporates two scales within the same painting, giving a personal insight into the story he is telling. His unique perspective comes from childhood experiences, with many of his paintings containing objects from the 1950's and 1960's. These surreal works have been reproduced over the past 32 years, and can be seen on five of the six Gallery pages. From 1973 to 1985, Scott painted genre scenes, traditional images of everyday life. Dating back 38 years, reproductions of these earlier works can be seen in Gallery V.
Scott Moore's latest original paintings and commissions can be seen in Gallery VI.
---

LATEST PAINTINGS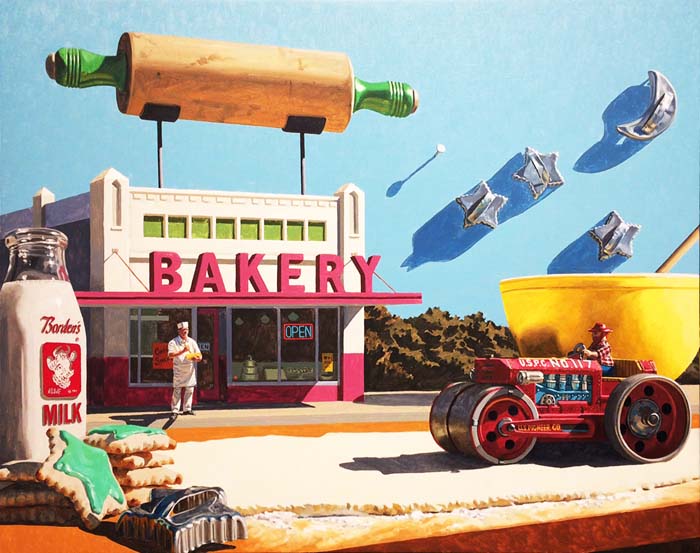 "MILK AND COOKIES"
Scott is half way through with this painting.
Click here to see the process from beginning to end.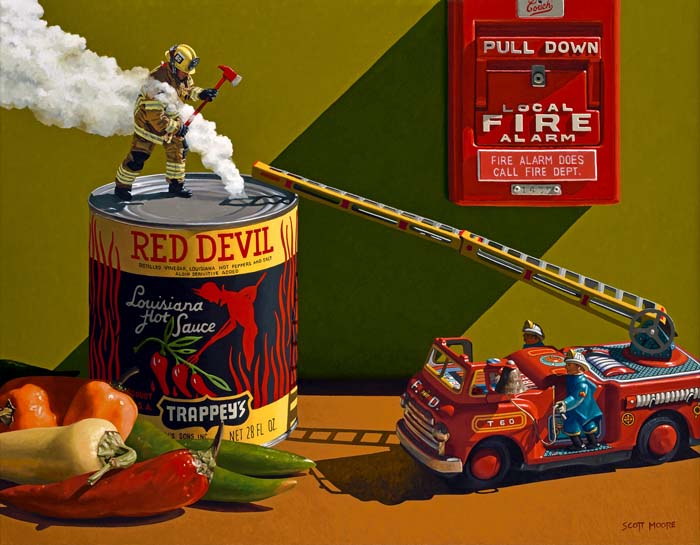 "CANNED HEAT"
Scott has just completed this painting.

Click here to see this painting from beginning to end.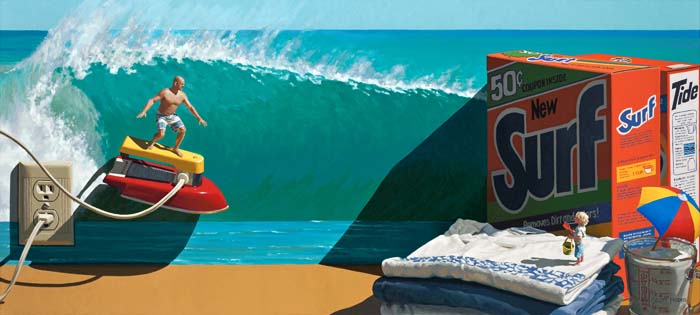 "THE IRONMAN"
"The
Ironman" is finished.
Click here to go to the step-by-step.
---
00
Reproduction Information
Each of Scott's limited edition images have been printed with one of two printing processes: Offset lithography or by Giclée printing. Offset lithographs (300 dots per inch) are printed via a high speed printing press on archival paper. Printed one image at a time on heavy fine art paper, the giclée (1800 dots per inch) is the highest quality reproduction available to the artist today. Every offset lithograph and giclée are hand numbered, signed and titled by the artist. A certificate of authenticity accompanies each reproduction.

Scott's works are available unframed online or can be viewed by appointment only at his studio/home in Laguna Beach, California. For an appointment, email the studio or call Scott or Carol at 949-494-9680.

Scott's reproductions can be purchased on this website by credit card or with a PayPal account. You do not need a PayPal account to use your credit card. Just click the 'Add To Cart' button next to the reproduction you wish to purchase and you will be automatically directed to a secure site.